Available now are two new products, one for the Apple iPhone and one for the Samsung Galaxy Tab 3 10.1
1) Scosche HandleIT II for iPhone
A nifty little mount to keep your iPhone (4 or 5 models) secure whilst out on the road.  The Scosche HandleIT II allows you to mount your iPhone either in a horizontal or vertical position.
The mount clamps and then latches down on your bike's handlebar. The iPhone slides and then clips in, allowing you to use your favourite cycling app or listen to tunes.  The HandleIT keeps the headphone jack unobstructed in both iPhone 4 and 5 models.
Designed for use with a naked (case free) iPhone, the HandleIT would make an ideal Christmas gift for any cycling fan and iPhone user.
http://www.toodolla.com.au/scosche-handleit-ii-bike-mount-iphone/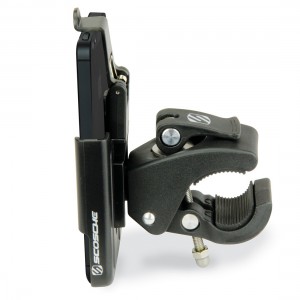 2) Kensington KeyFolio Pro for Samsung Galaxy Tab 3.0
Recently released in Australia (including a version for iPad Air), the Keyfolio Pro has been redesigned and improved.
The exterior of the KeyFolio is now made with sheepskin for a great feel and look. Magnets are used to allow a large range of viewing angles, simply adjust to your desired angle and the magnets do the rest. The keyboard is also held in place with magnets, and when removed there is an infinite range of viewing angles.
Also new is the Bluetooth keyboard, which feels much more substantial than the previous versions of the KeyFolio. The keyboard is now metal backed which despite adding a little extra weight provides an improved feel and typing experience.
http://www.toodolla.com.au/kensington-keyfolio-pro-folio-keyboard-case-samsung-galaxy-tab-3-10-1/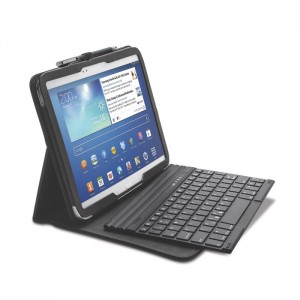 Own a different brand of tablet ? Kensington produce a whole range of KeyFolio keyboard cases, including a universal 10.1 inch version, Galaxy Tab 2 10.1, iPad (2,3,4 and Air) and iPad Mini. Feel free to contact us to check on compatibility.