Yurbuds
A new brand at toodolla is Yurbuds. Yurbuds make a range of accessories for use while exercising. This includes a range of earphones that are designed to never fall out whilst in use, as well as being sweat and water resistant (but not waterproof).
Yurbuds Race Case silicone case with built in hand strap for iPhone 5/5s – alternative to armband or belt clip.  Ideal for use whilst on the go, running, or exercising.
A recent release from Yurbuds is the Race Case. The Race Case is a durable dual layer silicone case that also features a built-in hand strap, making it ideal for use whilst walking or running.
The Race  Case is designed for use in either hand, and the hand strap is soft, comfortable and fully breathable.
For everyday use the Race Case does add some bulk to an iPhone 5/5s and with the hand strap may make things a little tricky to slide in and out of a pocket or bag.  But for avid runners who don't like the feel of an armband or prefer easier access to iPhone apps the Race Case is an ideal solution.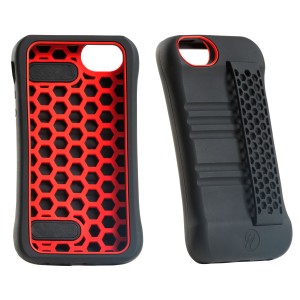 The Race Case and Yurbuds earphones range is available now at our webstore:
http://www.toodolla.com.au/brands/Yurbuds.html
Scosche MagicMount – cradle free magnetic mounting system
A new product from Scosche is the MagicMount range of cradle free mounts for smartphones, tablets, GPS and more.
The MagicMount is a magnetic mounting system that relies on a cradle free design combined with high powered magnets. A magnet is attached to your device and when placed near the mount the magnets simply attach, providing a secure and stable hold. The magnet can be attached directly to your device, between the protection case, directly onto the case, or even behind a battery cover (such as a Mophie battery case).
Please note that as magnets are being used there will be a slight affect on GPS speeds (if using GPS apps) and the compass function in iOS.
Being cradle free, you can mount your device to any preferred angle for convenient viewing and access.
The MagicMount is currently available as a window mount or surface mount (for use in a car dashboard, desktop, wall cabinet and many other places).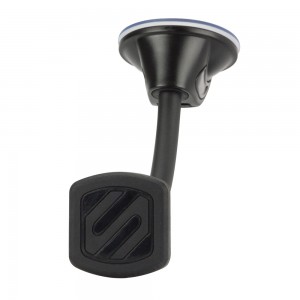 MagicMount, along with other Scosche products are available now at our webstore: