2013 is definitely in full swing. How is everyone going with their new year resolutions? To keep you motivated, here are some fitness related Appcessories which are now available on our webstore.
1)  Wahoo Fitness Blue HR – Bluetooth Heart Rate chest strap – iPhone 4S, iPhone 5, iPod Touch, iPad 3 and 4
 http://www.toodolla.com.au/wahoo-fitness-blue-hr-bluetooth-heart-rate-chest-strap-iphone-4s-iphone-5-ipod-touch-ipad-3-and-4/
Wahoo fitness is a fitness products company. The Blue HR is one of the first Bluetooth heart rate chest straps available for iOS products.
The chest strap is used in the same way as the good old Garmin and Polar chest straps but the great thing with the Wahoo Blue HR is the number of Apps which are supported: Wahoo Fitness, MotionX-GPS, RunKeeper, Runmeter, Cyclemeter, MapMyRUN, MapMyRIDE, 321run, Endomondo and more.
Check out the full list here:
http://www.wahoofitness.com/Apps/Apps/Blue-HRM-133-CL.aspx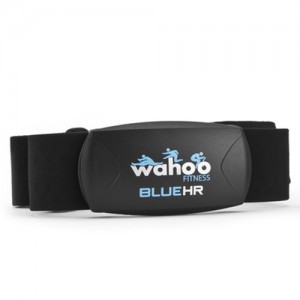 Wahoo also make a number of other fitness appcessories including the Blue SC Speed and Cadence Sensor – just what you need to make bike rides more informative. We will have more of the Wahoo range in stock shortly.
2) Scosche Rhythm Armband – Pulse Monitor & Heart Rate Monitor – iPhone, iPod, iPad and Android Smartphones/Tablets
http://www.toodolla.com.au/scosche-rhythm-armband-pulse-monitor-heart-rate-monitor-iphone-ipod-ipad-and-android-smartphones-tablets/
If you are not so keen on a chest strap, Scosche have the Rhythm available. The Rhythm is worn on your forearm, and is supported by the Rhythm Fitness App.
In addition to heart rate monitoring, the Rhythm has integrated buttons to control your music/playlists whilst on the move.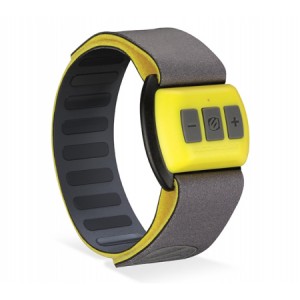 Scosche  also have a handy exercise mount for the iPad, the Fitrail. The Fitrail securely mounts on workout equipment such as treadmills, exercise bikes, elliptical trainers and more.
http://www.toodolla.com.au/scosche-fitrail-excercise-mount-stand-perfect-for-use-in-the-gym-treadmill-ipad-4-ipad-3-ipad-2-ipad/
3) Fitbit One Wireless Activity Tracker, Sleep Monitor, Fitness Pedometer – Apple iPad, iPhone, Touch
http://www.toodolla.com.au/fitbit-one-wireless-activity-tracker-sleep-monitor-fitness-pedometer-apple-ipad-iphone-ipod-touch/
Fitbit are another company dedicated to fitness and health products. The Fitbit One is an all day activity tracking device. During the day it tracks your steps, distance, calories burned, and stairs climbed. At night, it measures your sleep cycle, helps you learn how to sleep better, and wakes you in the morning.
Fitbit have a number of online tools as well as a mobile app to help you track and monitor all your activity. Data can also be exported to popular fitness apps including SparkPeople, Lose It!, MyFitnessPal, and MapMyFITNESS
4) Cookoo Watch – Bluetooth Smartwatch – iPhone 4S/5, iPod Touch, iPad 3 and 4, iPad Mini
http://www.toodolla.com.au/cookoo-watch-bluetooth-water-resistant-smartwatch-incoming-calls-missed-calls-facebook-calender-alarm-and-more-iphone-4s-5-ipod-touch-ipad-3-and-4-ipad-mini/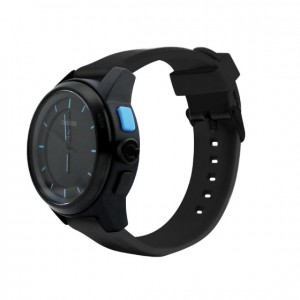 New to Australia is the Cookoo Watch. The Cookoo is a smartwatch which keeps you informed of alerts or notifications on your smartphone. You can receive notifications for:
Incoming calls
Missed calls
Facebook messages and posts
Calendar reminders
Your device is out of range
Low battery on iPhone or iPad
Alarm and Timer alert
The Cookoo is water resistant and has a long battery life using a standard cell battery – no more regular recharging required.