With the New Year around the corner we have some new products on order or which will be in stock shortly. Just quickly these are:
-        iPhone 5 cases from iSkin. iSkin have been around from the beginning of the Apple revolution (remember the glow in the dark iSkin evo for the iPod Classic 3rd Gen). The cases we will have in stock for the iPhone 5 are the Solo, Claro and Aura. Solo and Aura will be available in a variety of colours.
-        Power Support for iPad Mini – Power Support make superb quality screen protection films for the Apple range. We will soon have them available for the iPad Mini, in both Crystal (Clear) and Anti-Glare versions.
-        Twelve South Bookbook for iPad Mini – The extremely popular Bookbook range by Twelve South now extends to the iPad Mini. The iPad Mini Bookbook incorporates an interior support frame and kickstand to angle the iPad Mini.
Just a final note, if you are hunting down an iPhone 5 Bookbook case these are available at Apple Stores exclusively. Boo hoo for us but glad to see that Twelve South have made a number of changes/improvements over the iPhone 4/4S version.
Merry Christmas everyone and Happy Holidays and a great 2013 !!
iSkin Aura range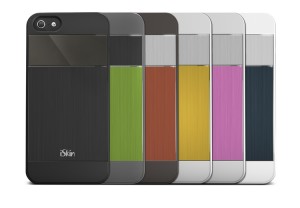 Twelve South Bookbook for iPad Mini